Teknoflas.com – Inilah Kode Rahasia Blackberry Perlu Anda Ketahui – Setiap pabrikan ponsel biasanya menambahkan kode-kode yang tersembunyi dalam gadget buatannya tidak terkecuali dengan Blackberry, setiap kode di dalam masing-masing merek ponsel tidaklah sama dan tentu fungsinya juga berbeda pula. Biasanya kode rahasia atau tersembunyi diberikan untuk memudahkan pengguna mengakses aplikasi tertentu atau dengan kata lain sebagai short cut.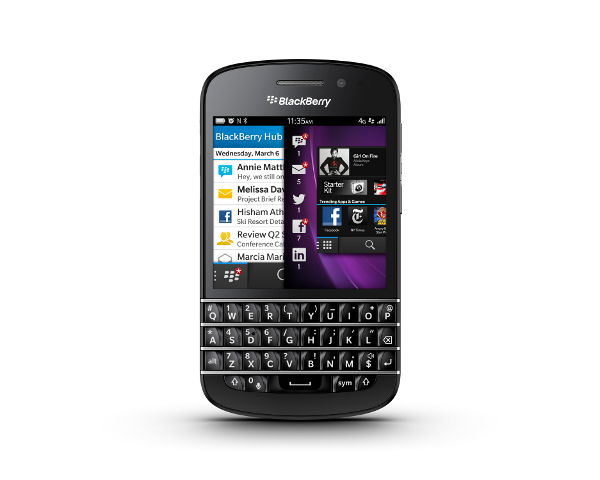 Dibawah ini merupakan kode rahasia blackberry yang Teknoflas kutip dari berbagai sumber, Selasa (20/5/2013). Kode Blackberry ini dapat digunakan untuk semua tipe hadset Blackberry seperti gemini, bold, storm, onyx, curve, os6, os7,dan semua type bb.
ALT + N M L L untuk mengetahui kapasitas sinyal bar
ALT + V A L D untuk verifikasi Address Book
ALT + R B L D untuk merombak Address Book
ALT + R B V untuk melihat source code dalam Webpage
ALT + left Shift + press H untuk mengetahui info teknis yang ada dalam Blackberry
* # 0 6 # untuk mengetahui IMEI yang ada pada Blackberry
ALT + L G L G untuk mengetahui log yang sudah dilakukan dalam Blackberry
ALT + NUM / Aa / Cap + H untuk mengetahui Akses Informasi PIN – IMEI – Vendor ID – Free Memory – Versi OS
M E P D pada Sim Card untuk mengecek status Blackberry locked atau unlocked
ALT + Cap / Aa Right + DEL untuk merestart Blackberry yang sedang nge-hang
ALT-N-M-L-L
Fungsi : Menunjukkan kuat sinyal dalam dBm (bukan 'batang').
ALT-V-A-L-D> di'addressbook'
• Fungsi : Periksa inkonsistensi data di address book.
ALT-R-B-L-D > di'addressbook'
Fungsi : Menyusun ulang struktur data di address book.
ALT-Shift-kanan-Del
Fungsi : soft reset HH-nya, mirip dengan 'cabut batere'.
ALT-Shift-kiri-H
Fungsi : Menunjukkan info teknis penting tentang HH.
ALT-R-B-V-S> di'browser'
Fngsi : Menunjukkan source-code dari hal.web
ALT-L-G-L-G
Fungsi : catatan/log dari event2 di system HH
*-#-0-6 > di'homescreen'
Fungsi : Menunjukkan kode IMEI handset.
Enterprise Activation
ALT-CNFG In Options -> Advanced Options -> Enterprise Activation Settings for Enterprise Activation
Kode Rahasia Blackberry Address Book
ALT-VALD In address book list Validate the data structure and look for inconsistencies
ALT-RBLD In address book list Force a data structure rebuild
Kode Rahasia Blackberry Browser
ALT-RBVS Any HTML/WML webpage View web page source code
Kode Rahasia Blackberry Calendar
ALT+VIEW Inside any Calendar item Show extra info for a Calendar event
SYNC Calendar app>Options Enable Calendar slow sync
Cophyright © Hackcenter™
RSET Calendar app>Options Will prompt for a reload of the calendar from the BES
RCFG Calendar app>Options Request BES configuration
SCFG Calendar app>Options Send device configuration
DCFG Calendar app>Options Get CICAL configuration
SUPD Calendar app>Options Enable detailed Cal. report for backup
SUPS Calendar app>Options Disable detailed Cal. report for backup
SUPN Calendar app>Options Disable Cal. report database
LUID Calendar app>Options Enable view by UID
SRSL Calendar app>Options Show Reminder status log
Kode Rahasia BlackberryMessaging
ALT + V I E W For messages, displays the RefId and FolderId for that particular message. For PIM items, displays only the RefId.
Kode Rahasia Blackberry Search Application
ALT-ADVM Search Application Enabled Advanced Global Search
Kode Rahasia Blackberry MMS
MMSC Options -> MMS Show MMS hidden options
Kode Rahasia Blackberry Home Screen
ALT-JKVV Home Screen Display cause of PDP reject
ALT + CAP + H Home screen Displays the Help Me screen
ALT + E A C E Home screen Displays the Help Me screen
Cophyright © Hackcenter™
ALT + E S C R Home Screen Displays the Help Me screen
ALT + N M L L Home screen Switches the signal strength from bars to a numeric value.
ALT + L G L G Home screen Displays the Java™ event log.
Kode Rahasia Blackberry WLAN
ALT-SMON WLAN wizard screen Enable simulated Wizard mode
ALT-SMOF WLAN wizard screen Disable simulated Wizard mode
Kode Rahasia Blackberry Theme
ALT-THMN Any menu Change to no theme (B&W)
ALT-THMD Any menu Change to default theme
Kode Rahasia Blackberry Date/Time
LOLO Options -> Date/Time Show Network time values
Kode Rahasia Blackberry SIM CARD
MEPD Options>Advanced options>SIM card Display MEP info
MEP1 Options>Advanced options>SIM card Disable SIM personalization
MEP2 Options>Advanced options>SIM card Disable Network personalization
MEP3 Options>Advanced options>SIM card Disable Network subset personalization
MEP4 Options>Advanced options>SIM card Disable Service provider personalization
MEP5 Options>Advanced options>SIM card Disable Corporate personalization
Dengan kode tersembunyi Blacberry diatas anda bisa memanfaatkannya untuk memudahkan anda menggunakan BB anda secara praktis, bila anda bisa mengingat kode rahasia Blackberry diatas tentu saja anda bisa memaksimalkan fitur-fitur Blackberry, namun sepertinya cukup kode-kode yang penting saja yang perlu anda ingat seperti untuk merestart Blackberry yang sedang ngadat alias Hang.